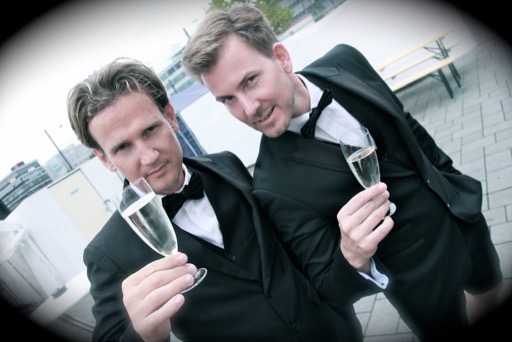 "The Frank & Jerry Show" - Das einzigartige Event!


Im Stil der großen amerikanischen Entertainer, wie Frank Sinatra, Dean Martin, Nat King Cole und Barry Manilow erwartet das Publikum einen perfekt abgestimmten "swingenden Abend". Neben "Stand up comedy" präsentieren sich die beiden Künstler mit ihren außergewöhnlichen Stimmen in temporeichen Songs und gefühlvollen Balladen.
Dabei wird nicht imitiert, sondern stets auf ihre ganz eigene charmante Art und Weise gesungen, getanzt und interpretiert. Folgen Sie den beiden Künstlern von der Copacabana über Las Vegas, New York bis hin nach Europa und genießen Sie die musikalischen Leckerbissen wie That's life, Ain't that a kick, Can't smile without you, Mack the knife sowie vielen weiteren Welthits.
The "Frank & Jerry Show" ist Swing, Glamour und Leidenschaft.